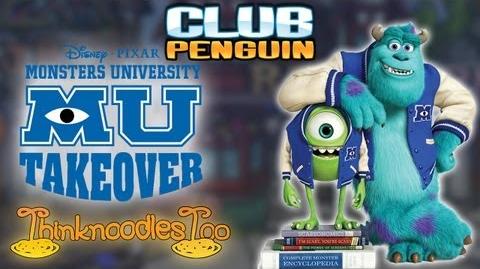 Thinknoodles created ThinknoodlesToo so the people who subscribed for Club Penguin could watch his videos without having to see so many Minecraft videos in their subscription feed, and the same for people who have subscribed for Minecraft.
He abandoned his Thinknoodles Too channel in 2015.
First video on the channel was uploaded on June 27th, 2013.
It was somehow taken down on 24th April, 2014 by YouTube but is up and running to this day. (screencap)
Thinknoodles re-integrated Club Penguin onto his main channel (Thinknoodles) on July 9th 2015.

List of Club Penguin events that Thinknoodles has missed
Edit
Since Thinknoodles has stopped making Club Penguin Parties walkthroughs and gameplay videos, he's missed a lot of the events. Here's a list of the events he's missed.
Frozen Party (2014) (Because of both Kopi's photoshoot and a Google update)
School and Skate Party (2014)
Halloween Party 2014
Music Jam (2014)
Pirate Party 2014
Merry Walrus Party (2014) (Although he got some items and adopted a blue crystal puffle)
Star Wars Rebels Takeover (2015)
SoundStudio Party (2015)
Puffle Party 2015
Frozen Fever Party 2015
The Fair 2015
Fashion Festival (2015)
Descendants Party (2015)
Club Penuin 10th Anniversary Party (2015)
Halloween Party 2015
Finding Dory (2016)